Tokimeki Records / トキメキレコーズのニューシングルは、
往年の名曲シンディ・ローパーのTime After Timeのカバー!
80年代の名曲をカバーするプロジェクト Tokimeki Records がCyndi Lauperの名曲 Time After Time をカバー。 Tokimeki Recordsは、80年代の名曲を中心にカバーしているプロジェクト。R&BバンドMimeのヴォーカル、ひかりを起用し、竹内まりや「Plastic Love」と中森明菜「OH NO, OH YES!」をカバー、最近はマレーシアのR&Bシンガー Froya をフューチャリング。「エレクトリック・シティ・ソウル」サウンドを標榜しているTokimeki Recordsが今回は、洋楽の80s曲のカバーをアジアのシンガーとコラボレーションしていくのだが
第2弾としてシンガポールに拠点を置くフィリピンのR&BシンガーMarian CarmelをVocalistとしてフューチャリング。Marian Carmel は、2018年デビュー曲「Thursday」がSpotifyで90万以上再生される等Spotifyの New Music Fridayの8つに(New Music Friday シンガポール、フィリピン、インドネシア、マレーシア、ベトナム、タイ、台湾、香港)選ばれ一躍注目の人となった。
---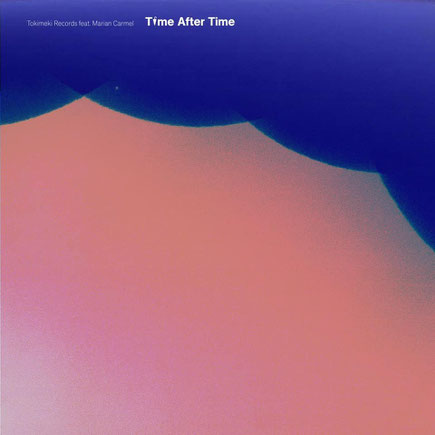 ---
Credits:
Vocal by Marian Carmel
Written by Cyndi Lauper & Rob Hyman
Arranged by Tokimeki Records
Guitar & Organ by Yuma Hara
Mixed by Jason Gelchen
Masterd by Wax Alchemy
---
A project covering famous songs of the 80's Tokimeki Records covers 'Time After Time', Cyndi Lauper's famous song. Tokimeki Records is a project that covers mainly 80's famous songs. A R&B band Mime's vocalist Hikari was featured to The covers, Mariya Takeuchi "Plastic Love" and Akina Nakamori "OH NO, OH YES!", And recently featured Malaysian R&B singer Froya. Tokimeki Records is advocating the sound of "Electric City Soul" This time, collaborating with an Asian singer on the cover of a Western 80's song.As a second step, featuring Singaporean-based Philippine R&B singer Marian Carmel.Marian Carmel's 2018 debut song 'Thursday' has been played over 900,000 on Spotify etc. Also it was picked up Spotify's 8 New Music Fridays (New Music Friday Singapore, Philippines, Indonesia, Malaysia, Vietnam, Thailand, Taiwan, Hong Kong) and became 
a remarkable artist.
---